You know your business. Your accountant should too.
Not all businesses are the same. Each industry faces specific challenges and has unique financial needs. This is especially true for the real estate industry where rules and markets are in a constant state of flux. Having an accountant who understands the specifics of what you do can be a major asset. The regulatory burden around tax filing in the real estate industry means that agents, and investors, looking for real estate accounting in Canada, need the expert support of a specialized real estate tax accountant.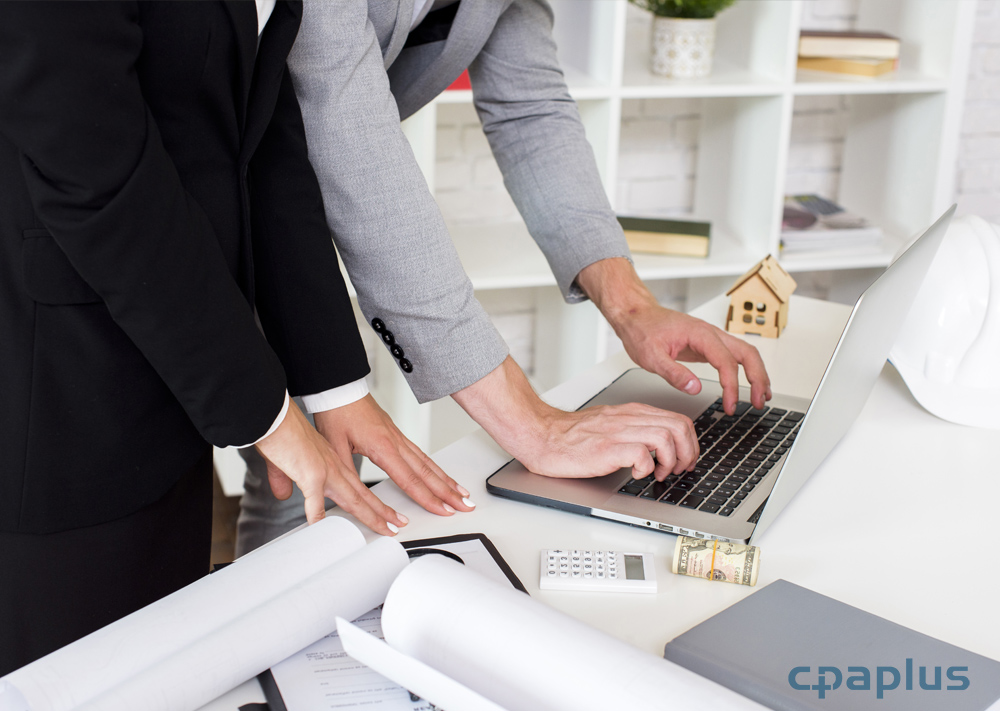 At CPA Plus, we have deep experience in real estate accounting, including bookkeeping for real estate agents. We can help you choose the best bookkeeping software for real estate agents, saving you time and ensuring you get the best returns. There are many deductions agents might miss without the help of an accountant specialized in accounting for real estate and bookkeeping for real estate.
Our accounting and bookkeeping real estate services include:
Business Accounting for Real Estate Businesses
Employee and Payroll Taxes
Budget Forecasting and Revenue Targeting
Reporting and Installment Deadlines
Bookkeeping for Real Estate Companies and Investors
Bookkeeping for Relators and Real Estate Agents
Monthly and Year End Financial Reporting
Accounting for Real Estate Transactions: Sales Tax, GST/HST, etc.
And More!
Ready to take your real estate company to the next level?
We offer a full range of real estate accounting services, including monthly, bi-monthly, and annual support. Our accountants help real estate agents, investors, and companies with everything from general accounting to full-fledged business planning, specialized bookkeeping, and more. Which real estate accounting package is right for youdepends on many factors including the size and nature of your business and what level of support you are looking for.
Request a free quote to get started.
By engaging the professional services of an expert real estate accountant, you can be sure that you are up to date on industry specific tax deductions, regulations, and changes. You also get best-in-class service so that you can maintain the financial health of your real estate business while continuing to grow and prosper into the future. Request a free quote to get started.
Request a free quote to get started.