Your success is our business.
Properly handling accounting for any small business is a lot of work. We know because accounting and financial accounting is what we do. Day in, day out, our accounting consultants are helping Canadian businesses succeed and thrive. You've got enough on your plate running a business. We can help you streamline processes and tackle difficult accounting tasks, so that you can free up more time and money to reach your business goals.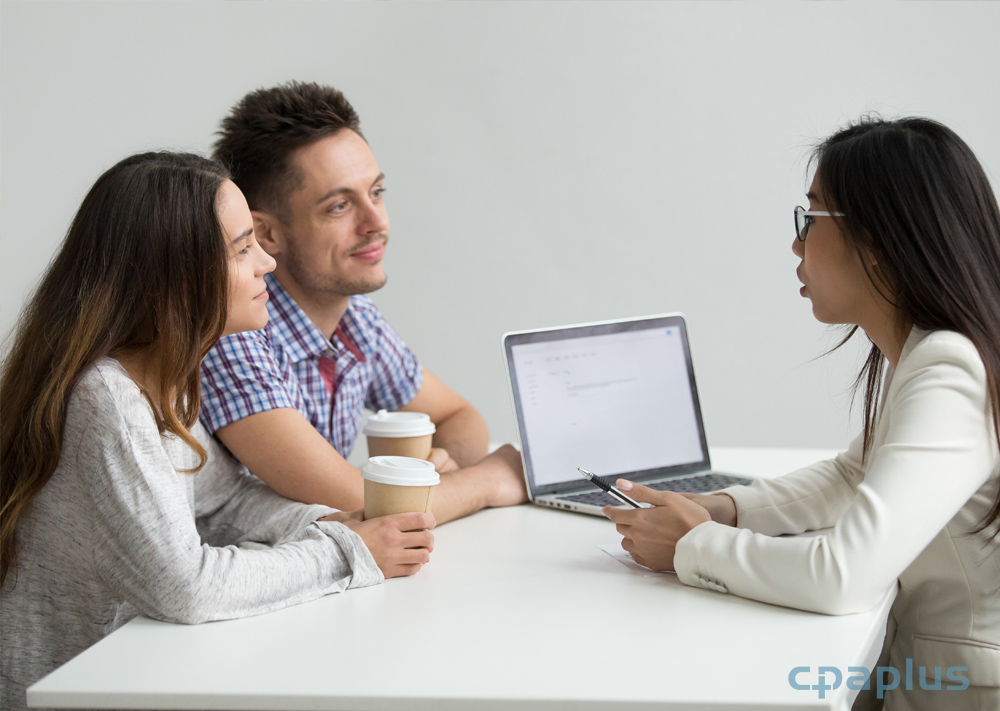 Do I need an outside financial advisory firm?
We understand the inclination to do it alone or keep accounting in house. We've heard all of the excuses before: "Accounting consultancy firms are costly."; "How hard can it be?"; "Our finance department can handle that." The truth is trying to handle complex accounting and tax questions without consulting a CPA can be a time-consuming and costly mistake – one that can cut into the productivity of in-house teams and cost you in the long run. Canadian tax laws are constantly changing. Best practices, software, and regulatory environments are in a state of flux. And the day-to-day reality of your business changes… well, day-to-day. Ensuring that you can get qualified, accurate accounting advice on your financial statements when you need it, is what CPA Plus's consulting services are all about. We offer essential, financial accounting, advisory services backed by trained and certified professionals.
Our accounting consultancy services include:
Setup and Simplification of Tax Procedures
Review and Advice on Accounting and Bookkeeping Procedures
Cash Flow Planning and Advice
Monthly and Year End Financial Reporting
Help with Complex Accounting and Analysis
Software Selection and Setup
Business Planning
Incorporation
And more
Book a free consultation to find out how our team can help your business succeed.