Trade tax stress for business success
Whether you're a corporation, a small business owner, or self-employed, filing corporate tax returns in Canada can be complicated and stressful. Preparing quarterly and year end financial statements, ensuring that your corporation falls within the Small Business Deduction Limit, carrying losses forward or back to reduce tax payments, and juggling an ever-changing set of rules… there's a lot to keep track of, and mistakes can be costly. Thankfully, our corporate tax accountants at CPA Plus are trained, certified, and armed with a host of tools and corporate tax preparation services designed to help you file your T2 corporate tax return with the CRA in the most efficient and stress-free way possible. We specialize in offering business tax services and filing corporate tax returns online, which gives you significant time savings, anywhere access, and real-time insights into the financial health of your business.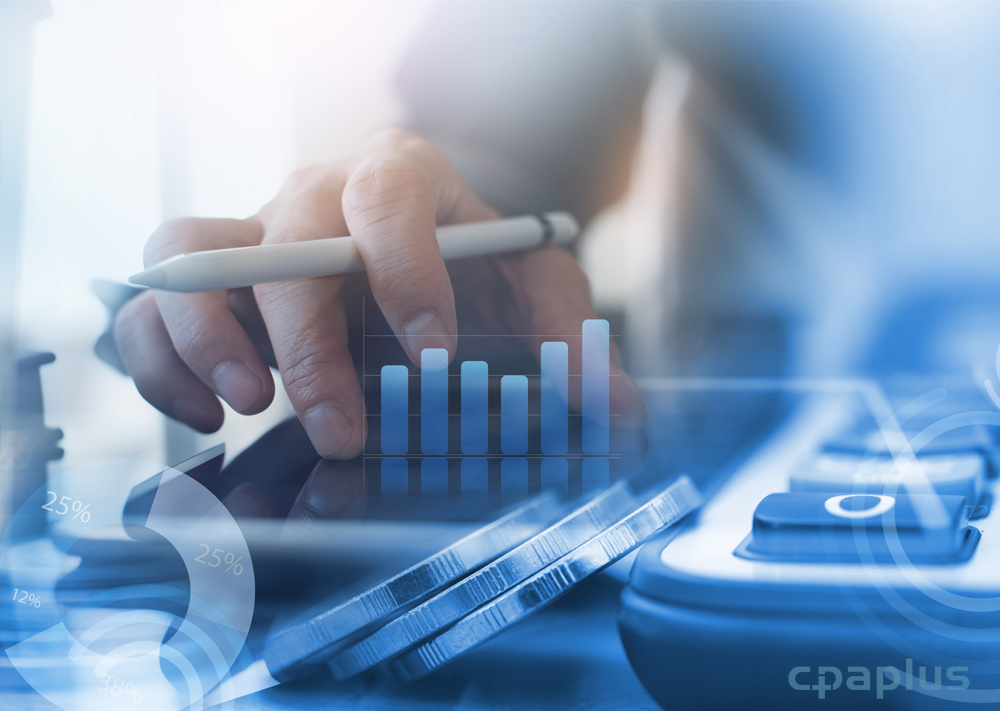 Why prepare and file business tax returns online?
T2 Corporate tax returns are required in Ontario and across Canada for all resident corporations every tax year – even if there is no tax payable. Attempting to file your own corporate return (without the aid of a business tax accountant) can be costly and time consuming. But not all corporations and small businesses can afford the expense of creating an in-house accounting department. Working online allows you to sign paperwork and upload files to us quickly and easily from any device – anywhere. It's like having your own personal accounting department to manage your corporate tax preparation and filing. We can even help you with corporate income tax preparation and filing without ever leaving your home or office office, so you don't lose valuable time that could be spent on other tasks.
Do I need an accountant to file a corporate tax return?
That depends. Do you have a ton of free time and a large pool of expendable cash? The truth is that corporate income tax filing is complicated. It takes time to do it right, and your time is valuable. You didn't get into business to do taxes, but we did. We've helped hundreds of corporations and small businesses throughout Ottawa and across Canada file business taxes online. They all tell us the same thing – "I love what I do, but I hate doing taxes." We get it. We love what we do too, luckily for you that is doing taxes! The reason we do this job is to help our clients succeed, so why not focus on making your business great and let us handle the filings?
Is filing Canadian business taxes online safe?
The most important factor for any accountant filing your corporate income tax return online, is keeping your data safe. That's why we only use top-of-the-line services like Intuit Pro Tax that utilize SSL protocol and RSA encryption to keep your information secure at all times. It's the same software we use to prepare our own income taxes. As an added bonus, when your corporate tax accountant files your return online, you save an immense amount of time and effort, and that's good for your bottom line. Imagine sharing files and receipts with your accountant, wherever you are, at the click of a button. The cost savings and increased productivity can help your business thrive, which is why we're both in business in the first place.