Get ahead and stay ahead.
In today's world, traditional accounting systems are simply no longer relevant – manual updates, annual version changes, and time consuming in-person meetings can be inefficient and costly. That's why most accounting firms in Canada are going cloud-based. To stay ahead of the curve and on top of the competition you need to join them. But not all online accounting services are equal, and with so many different cloud-based accounting systems to choose from it can be difficult and costly to do it alone. That's where we can help.
At CPA Plus, we combine our expert knowledge of accounting and cloud computing with industry leading technology to help you choose the services that are right for you.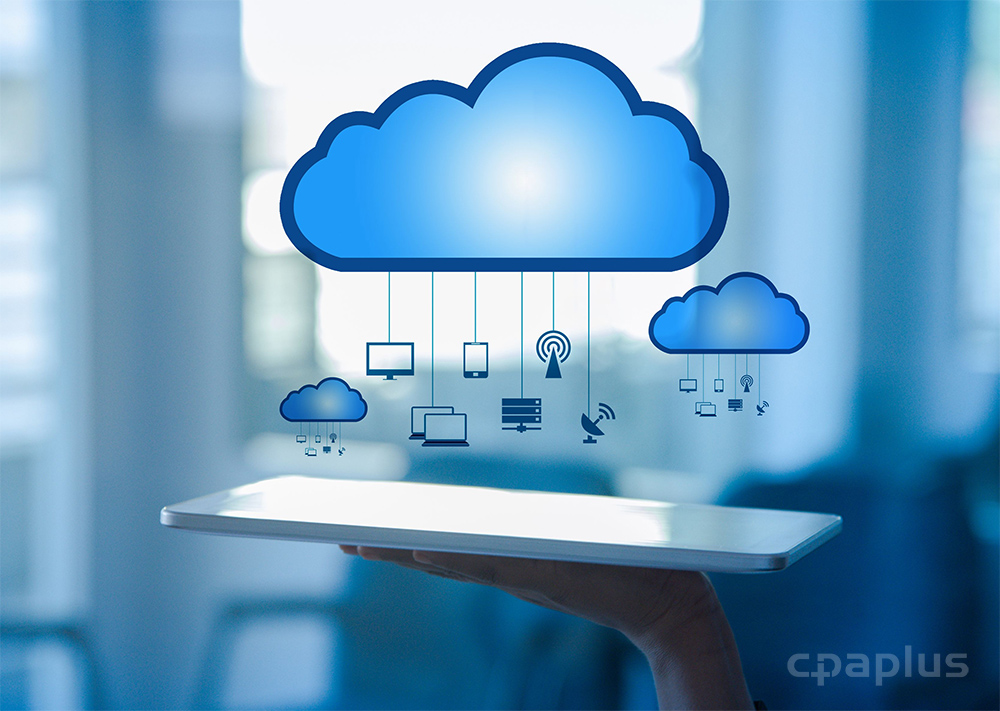 Save time, money, and stress.
Whether you're looking for cloud based bookkeeping services to help your small business or just trying to complete your personal taxes on time, cloud-based accounting means significant time savings, anywhere access, and real-time insights.
We offer Ottawa-based accounting services to clients across Canada. Our suite of cloud-based accounting services put an end to costly in person meetings, and you'll still be able to interact with your accountant/bookkeeper through Zoom whenever you need us. Joint access also makes it easy to delegate tasks, so that you can focus on the jobs that need your attention like client invoicing, and your accountant/bookkeeper can take care things like payroll and expenses. Plus, cloud bookkeeping gives you the freedom to get your bookkeeping jobs done when and where it works best for you.
All of our cloud accounting packages are fully customizable, so you can pick the services that fit your specific needs. Most importantly, the safety and security of your information is protected through your personal access portal, allowing you to sign paperwork and upload files quickly and easily from any device – anywhere.
With the right tools you gain:
Expert support
Time savings
Secure storage
Anywhere access
Real time data
Valuable insights
Peace of mind
Our Cloud-Based Service Offerings
Secure Storage with Sharefile
Unlike other virtual accounting firms, we provide every client with a unique, safe, and secure access portal. Which means you can quickly and easily sign paperwork and upload files from your computer, without ever leaving your home or office.
Do more for your business with QuickBooks Online
As QuickBooks experts and certified ProAdvisors, our cloud accountants can help you get the most from this powerful software including invoicing, payments, payroll, business insights and bookkeeping. QuickBooks Online is the perfect match for most individuals and small businesses. And, whether you're just looking for some help getting setup or want someone to take the whole thing off your plate, our training for QuickBooks and full-service cloud bookkeeping options mean that our accountants/bookkeepers can select cloud services that best fit your needs.
Save time and money with ReceiptBank
ReceiptBank is one of the simplest ways to save and submit receipts and invoices. Whether you're using your smart phone or computer, all you need is the ability to snap a picture or attach a file. It cuts down on paperwork and gives you real-time understanding of your financials. Best of all it means that you'll never lose track of a receipt again ensuring that you get the most from your tax returns and deductions. We can even help you setup integration with QuickBooks, so that you can extract important information with just a few clicks.